Oladfashion.com – Men's hats come in many different varieties. There are the traditional top hat, the dogtooth bucket and even the bowler. In fact, the options are almost limitless. If you are unsure what hat to buy, there are several tips that can help you make the decision.
A Cap That Offers a Very Soft and Comfortable Look
Fedora hats for men are a classic piece of headwear. They come in many shapes and styles, and the brim can be up or down. The hats can also be adorned with ribbons or feathers. Traditionally, fedora hats for men are made of felt. However, you can also find them made of leather or straw. These hats offer a very soft, comfortable look, and are perfect for cooler weather.
Today, fedora hats for men come in all sizes and colors. They can be very formal or casual. Wearing a hat is a great way to add a little flair to an outfit. For instance, you can get a fedora hat with a racing green or striped pattern. The trilby hat is a stylish and versatile accessory. You can wear it to a casual party or to a business meeting. It can also be a stylish gift.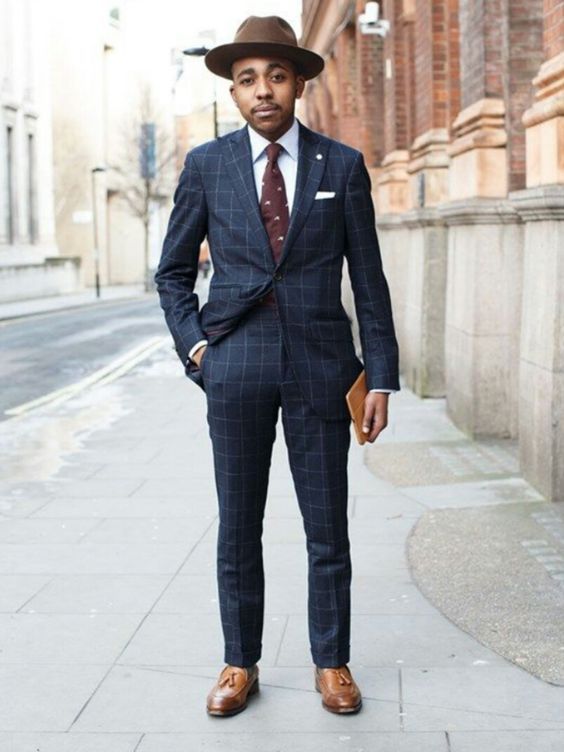 In the past, trilbies were made from tweed and straw. Today, they are available in many different materials, including cotton, wool, and leather. Regardless of the material, the design remains the same. They feature an indented crown and a pinched brim. During the 50s and 60s, trilbies were worn by many people, from celebrities to performers. Frank Sinatra was among them. He wore a trilby on several occasions.
Tribly Hat Made of Wool and Straw
The name of the hat is taken from the novel Trilby by George du Maurier, written in 1894. This novel inspired the hat's development. The bowler hat is one of the most iconic items of British style. It is worn by men and women alike. In addition to being an eccentric accessory, it is also a part of the working uniform for many British civil servants.
Bowler hats are also known as derby hats. They are made from hard felt and have a narrow brim. Typically, they are worn with a tailored suit and dress shoes. Bowlers come in various colors, fabrics and styles. Some are also available in straw. You can find a bowler hat at the Village Hat Shop, where they offer prices as low as $36.
When it comes to dogtooth bucket hats for men, there is no shortage of options on the market. There are some that are quite pricey but there are also some more budget-friendly alternatives that will get the job done. For instance, Amazon has a bucket hat that you can purchase for a mere $16. That's not a bad deal for a hat made from cotton canvas. The bucket hat may not be for everyone, but it certainly is an option for some, especially those looking for inexpensive and stylish headgear.
A Unique Hat Perfect for Outdoors in Cold Climates
Not to be outdone, Adidas has a similar hat but in black. In addition to their hat, they also make a nifty snoot that will satisfy the bucket hat enthusiast. A trapper hat is a unique hat designed to keep you warm and dry. They come in a variety of materials, including sheepskin, corduroy, and faux fur. These hats are perfect for an outdoor workout, as well as for use in cold climates.
The most impressive feature of a trapper hat is the insulated crown. It features two flexible flaps that can be connected by leather or string. This design was originally worn by Norwegian arctic explorers. Another feature to look for is the 3-inch bill. This will protect you from the wind and rain, while still allowing for visibility. A high-pile monkey fleece lining will provide midweight warmth. For added comfort, this hat features a webbed chin strap and adjustable pull toggle on the back. Top hats are a refined piece of headwear that has a long history. They can be worn at formal occasions, such as weddings, or at more informal events, such as a night out on the town.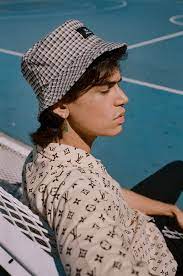 Although top hats were once worn only for special occasions, they have seen a revival in recent decades. Today, they're available in a wide variety of colors and materials, and are perfect for men of all ages. The history of the top hat goes back to the 1790s. At first, the hats were worn only by high-class women, and only for formal events. Later, they were worn by businessmen and chimney sweeps. It wasn't until the 1930s that top hats were revived by affluent Americans, like Marlene Dietrich and Fred Astaire. We are happy to receive guest post submissions from you.