Oladfashion.com – A men's fashion casual blazer is a versatile, universally flattering piece of clothing. It's designed to match a suit pant and is typically made of a finer fabric. Compared to a suit jacket, a men's casual blazer is more casual in nature. It's an essential piece of menswear for everyday use, and its versatility is surprising.
Blazer Suitable for Social Situations in Attractive Style
Blazers are perfect for social situations and come in eye-catching styles that don't make you look tacky. These blazers have padded shoulders and double vents, so you won't look like you're wearing a sweater. They also feature high-quality stitching to resist tearing.
Blazers are made from different materials, but the most popular ones are made from cotton. Cotton blazers are lightweight, and come in single and double-breasted styles. They can be worn with jeans, chinos, and even sneakers. They are also perfect for travel and are extremely versatile.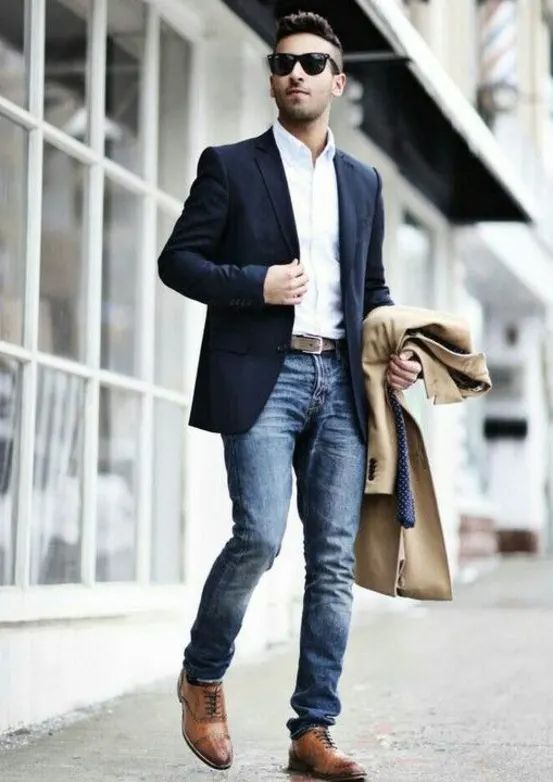 A navy blazer is an excellent choice for off-duty situations. You can wear it over a beige or brown sweater to make it look a little more relaxed. For an even more casual look, pair it with sneakers, chinos, or a pair of brogues.
Blazer with Classic Jeans
Blazers can be paired with jeans, especially dark ones. However, if you want to look a little more formal, you can choose a tweed blazer. The classic blue jeans with navy blazers will never go out of style. Darker denim can clash with navy blazers.
A single-breasted blazer has a minimal overlap of fabric. This style is often preferred by women, but it can still be worn in any season. Single-breasted blazers are lighter and can be worn for a casual date night. The single-breasted style is a bit more casual than a double-breasted blazer, which features two rows of buttons.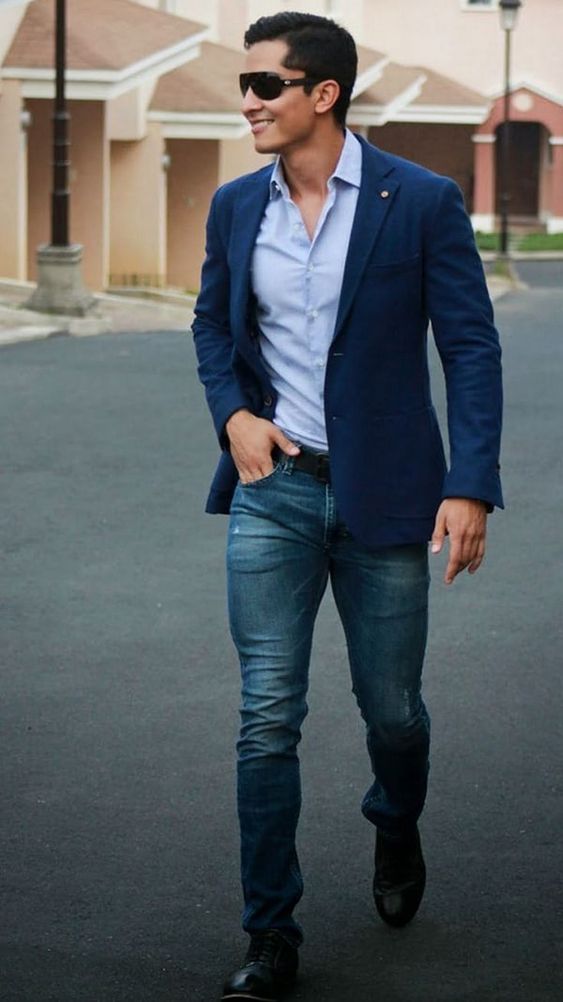 When purchasing a blazer, you should ensure that it falls comfortably around your shoulders, allowing you to move your arms freely. The length should be approximately one to two inches above your thighs, and the sleeves should fall between the wrist and the first joint of your thumb. It should also not be too tight or too loose. Also, the buttons should not pull across your stomach.
Consider Formal Blazers and Trousers
Blazers come in various shades and patterns. Lighter colors can be worn with a linen shirt while darker ones can be worn with a heavy sweater and Chelsea boots in the winter. You can also wear them with a casual shirt or a t-shirt if you want to appear more casual. This style can also be worn with men's jeans. However, if you are looking for something a little more dressy, consider a formal blazer and a pair of slacks.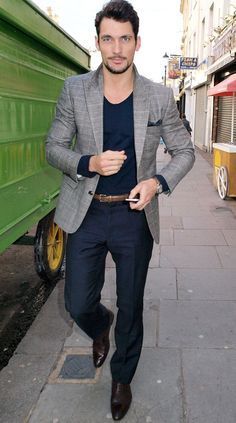 A blazer is a classic jacket that is not part of a suit but is often worn with a suit or a tie. The style is a timeless classic that's a part of most men's wardrobes. Blazers date back to the nineteenth century and are an important part of any man's wardrobe. Blazers originated in Cambridge, England, and were originally worn by rowers. The bright red color lent the jacket its name.