Oladfashion.com – Summer is a time for cool, comfortable clothes and it's also a time to take your style game up a notch. Whether you're in the mood for a preppy look or an edgy aesthetic, we've rounded up some of the season's hot trends to help you put your stamp on your style.
Sophisticated and Elegant Summer Outfit
Pastels have a sweet, candy-colored appeal. They are great for summer because they are flattering to the skin tone, and they can easily be worn with neutral colors like white, tan, beige, or camel. In addition, they can look chic when paired with intense or darker shades. A light lavender pastel blouse paired with an inky black skirt looks sophisticated and elegant, as does a baby blue sweater with cropped white jeans.
Pastel colors are also a good choice for outfits with prints or geometric patterns. For example, a pastel pink dress paired with a floral print or gingham pattern looks beautiful. Subtle contrasts are a great way to add a pop of interest to your summer wardrobe. Adding stripes or other tonal accents, like cornflower blue or raspberry pink, can easily lift navy and grey or lighter neutrals, while still maintaining a restrained look.
Delicate summer colors often feature soft and pale shades of cool tones, such as light blue, lavender, and mint green. These hues are lightweight and flowy, making them ideal for wearing with a wide range of accessories. True Summers can make a splash with their muted color palette, but they should not be mistaken for Winters, who tend to use dark and contrasting colors, including black. Because True Summers have a medium contrast level, they look best in color combinations that are also medium in value.
Comfortable and Stylish Clothing with a Variety of Options
The b ua. These garments will be comfortable and stylish, yet they won't cling to the body or create excess heat. There's a wide range of options to choose from, including tiered dresses and skirts, puff sleeves, flutters, and even crochet tops. All of these pieces are super on-trend and will look great no matter your personal style.
One of the most important things to consider when choosing loose-fitting clothing is what type of fabric you're going to wear it in. Often, natural fabrics like cotton and linens are the best choice for summer as they tend to be breathable. Vans slip-ons are a popular summer shoe for casual wear. These sneakers come in a wide range of colors and are easy to style with a variety of different outfits.
If you want to dress up your look, try pairing Vans with a blazer and chinos. This combination creates a sophisticated look that is sure to impress anyone who sees it. If you're looking for a casual yet fashionable look, try rocking white slip-on Vans with cargo pants in light-brown, beige or khaki shades. These colors are trending this season, and they look especially stylish with a pair of lace-ups or Old School Vans.
Tips for Adding Finishing Touches to Summer Outfits
Boat shoes are the perfect footwear to add a nautical touch to your summer outfits. These classic slip-ons are easy to wear with a variety of casual styles, and they look great with shorts or pants. These shoes are also ideal for going to the beach, pool parties, and outdoor restaurants. They can be worn in a wide range of colors, including navy blue, brown, and gray.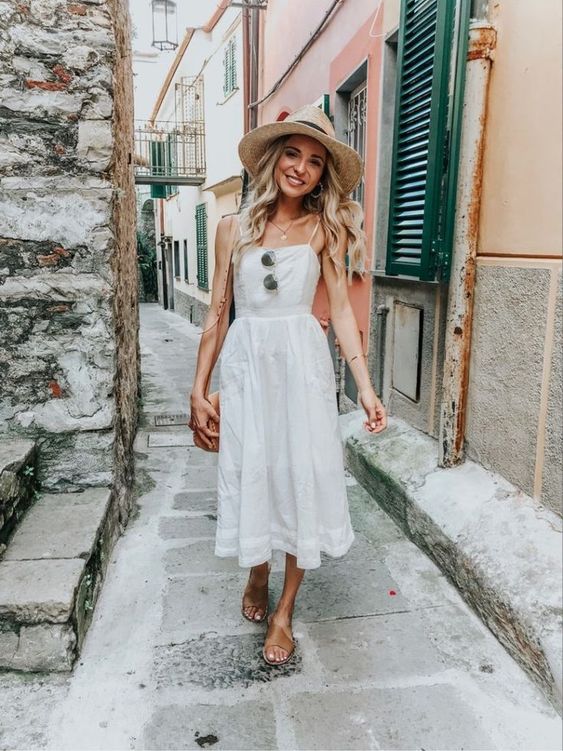 The color of the shoe should match the color of your shorts or pants. However, they're not suitable for wearing in winter or cold climates because they aren't made to withstand the elements. You can find a wide range of boat shoes in the market, from traditional moccasins to modern deck trainers. The best boat shoes are comfortable and breathable while offering excellent grip on wet surfaces.